Life Insurance Offer for Carers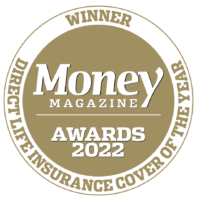 Thank you
A friendly NobleOak team member will be in touch with you soon to help tailor your quote, so you receive the cover that suits your needs.
My Quote
Per month
Recalculate
In the meantime you may want to consider
Recalculate Estimate
Update your cover amount to re-calculate your quote.
In the meantime you may want to consider
Want to know more about the benefits of fully underwritten Insurance?
Click on the video below to find out more.
Why choose NobleOak Life Insurance?
While we are very proud of the cover we provide, a simple belief in 'doing the right thing' sets us apart.
Peace of mind regarding funeral expenses
We'll quickly advance $15,000 of your cover amount to assist with funeral expenses.
Fully underwritten insurance
We only offer fully underwritten Life Insurance, tailored by you. This minimises the risk of unforeseen delays or surprises in the event of a claim.
Protecting Australians for over 140 years
One of Australia's longest standing Life Insurers with a heritage dating back over 140 years.
Maximum Cover Level
$25,000,000
Maximum Entry Age
69 years old
Guaranteed Renewable Age
99 years old
Terminal Illness Benefit
Yes
What our customers have to say
Application process was very easy and smooth from start to finish. Great rates compared to my old insurer.
The representatives who assisted me were very professional, efficient and friendly, answering all my questions knowledgeably, which gave me confidence. I saved over $500 on the annual premium so I was delighted with the final outcome.
The process was simple, professional and very cost competitive. I fully recommend the life product to anyone considering.