How do we compare?
Choosing the right Life Insurance can be challenging. Below is some information on NobleOak's products and service to help you decide on your next step.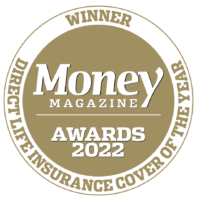 We believe you deserve better, which is why we're Australia's most awarded Direct Life Insurer 2022
Our vision is to better protect Australians and their families, by providing more affordable, fully underwritten Life Insurance. That is why we're proud to be independently recognised for our outstanding products and service.
Fast, efficient claims
At NobleOak, we understand that when making a claim, our clients are facing one of the most difficult times in their lives. We ask a number of health, occupation and lifestyle questions upfront, and as your cover is fully underwritten at the time you apply, this minimises the time it takes to assess your claim. Our dedicated claims consultants will guide you or your family through the claims process, and explain what information we need to assess your claim.
We pride ourselves on paying all genuine claims quickly and efficiently.
We aim to make payment within 5 business days (on average) of receiving all the required documentation and approving your claim.
Our unique approach - how we deliver better protection
At NobleOak, we offer Life Insurance directly to you, without adviser fees or high built-in overheads. Our products are comprehensive and fully underwritten and we pride ourselves on our personal service. The result is quality cover you can rely on at a competitive price. It's the smarter way to insure your life.
How we compare to advised life insurers

How we compare to other direct life insurers
How we compare to insurance through super funds