Testimonials
We always put our customers needs first, and ensure they you receive excellent value for money, quality products and personalised service.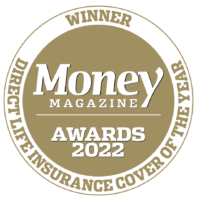 Personalised service from our Australian based team
NobleOak is one of Australia's oldest Life Insurers with links dating back to an ancient Druid past, and is guided by principles of integrity and benevolence. We offer a high standard of personal service, from the time of enquiry and purchase of one of our Life Insurance products to the time of making a claim.
93.7% Satisfaction
93.7% of NobleOak customers responding to our 2022 survey rated the service they received as either 'good' or 'excellent' (565 respondents).
Hear what our customers have to say
Joe was extremely helpful to deal with experience was amazing Product sells itself and team member was extremely knowledgeable of the product.
Awesome. Good service and helpful with what I needed.


Staff was very helpful and friendly. So very professional. Thank you
Explained everything to me. Answered my questions. Yes I would recommend them.
Extremely efficient and easy to deal with. Excellent.
Good sale representative, clear all enquires, provided options to suit my situation.

Feefo Platinum
(2020, 2021, 2022 and 2023)

and Gold

(2017, 2018, 2019)

Trusted Service Award
NobleOak has received a fourth Feefo Platinum Trusted Service award in 2023. To earn a Platinum Trusted Service award, businesses must have received at least 50 reviews between 1 January and 31 December, achieve a Feefo Service rating of at least 4.5 out of 5, and maintain this for three or more consecutive years.
Feefo is an independent organisation which provides a platform for businesses to receive reviews independently from clients. Click here to see what clients think of our service.
GRIST Number 1 Sales Contact Centre
(2022)
In 2022, NobleOak was recognized as the number one sales contact centre in Australia by GRIST out of 34 Australian contact centres across six different industries, including banking, energy and health and life insurance.
GRIST is an independent tactical consulting and behavioural analytics company. Each year GRIST runs a project to identify Australia's best - most consistent, engaging and compelling - contact centre sales teams.